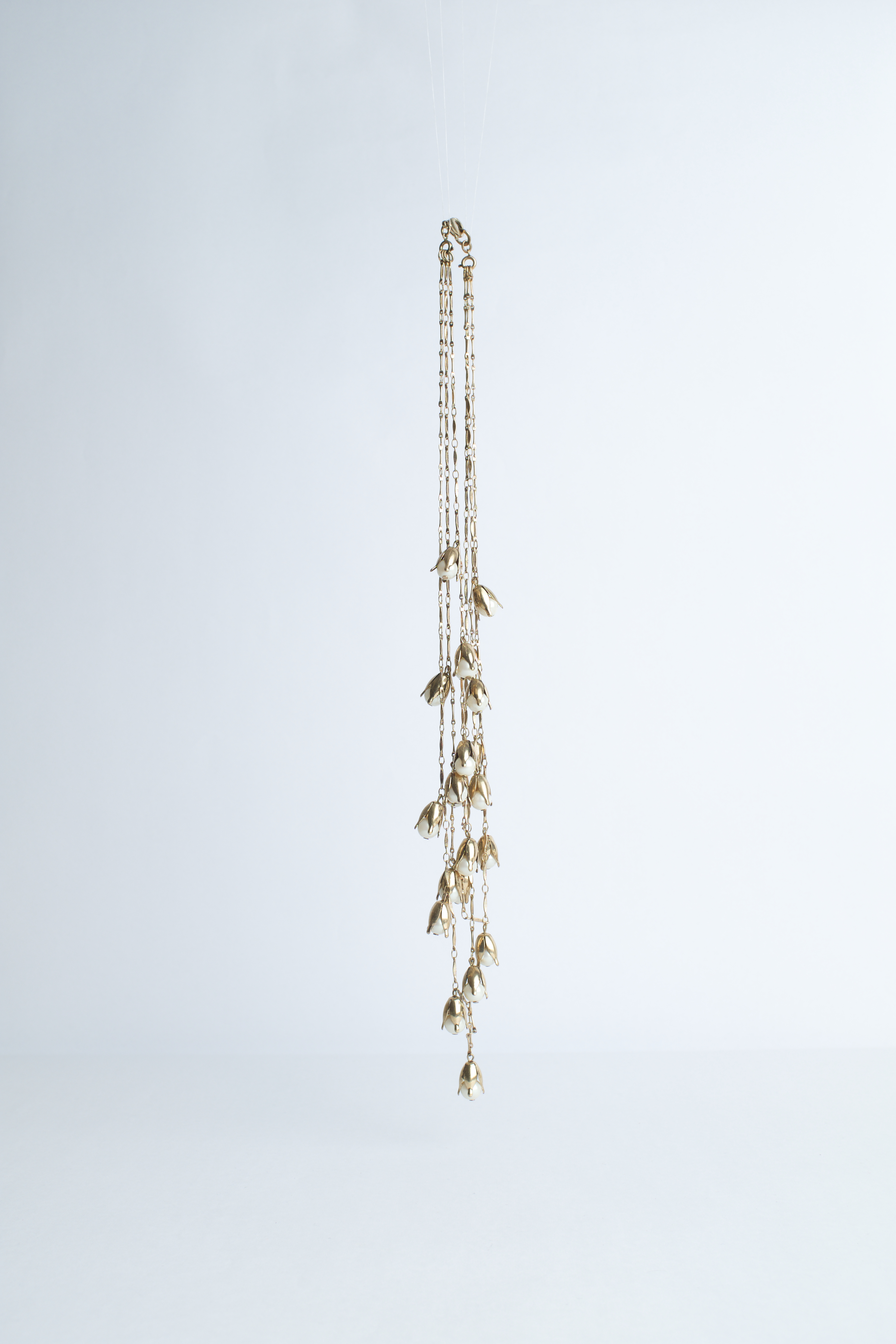 c3 Contemporary Art Space / photo: Jacqui Shelton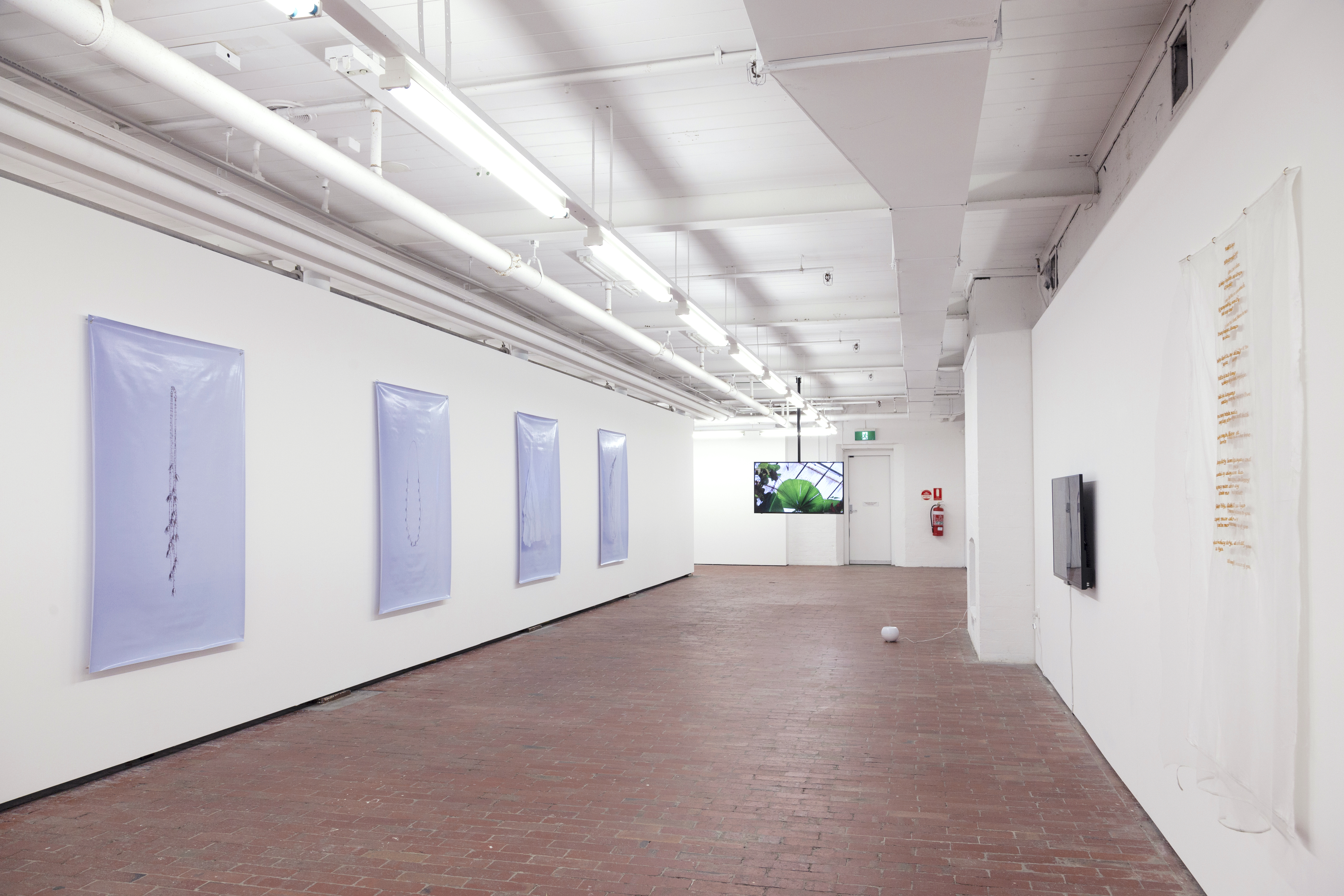 Dust (Sterling silver)
, digital print on silk charmeuse, video (3m 17s).
Courses of Action
, Goethe-Institut / Parasite HK, 2019.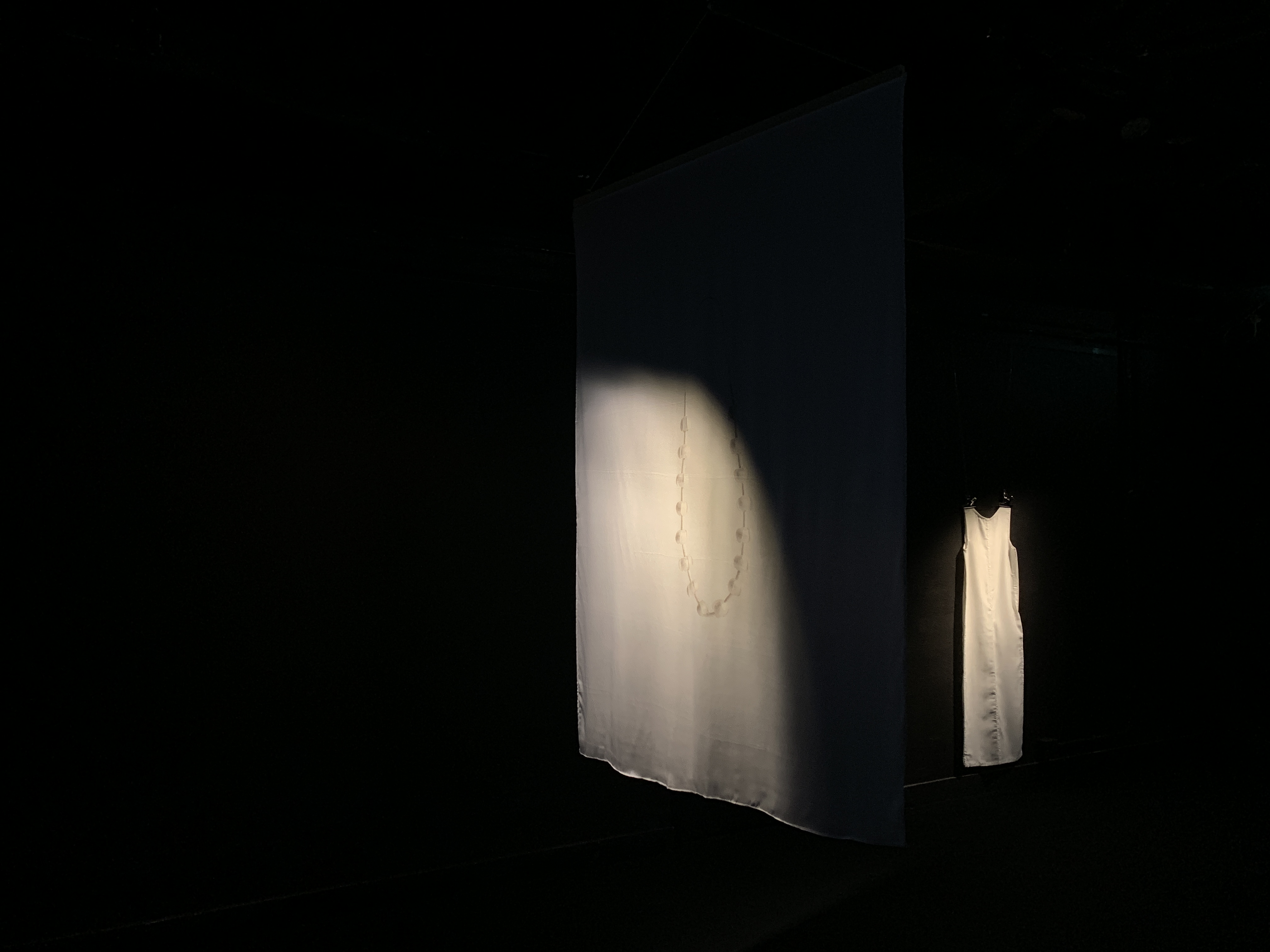 Dust (zinc alloy, plastic beads, sterling silver, PLA filament, thread, string, cord, rope)
2019
Costume jewelry necklace purchased off the internet, details of production unknown. Sampaguita handmade entirely in silver, commissioned from and designed by John Rey, a local silversmith. A 3D print from scans made at the University of the Philippines College of Fine Arts Fablab, next to ones from 3D models by Arsenio Lukban. A necklace of threads, a collection of ordinary white string and rope found at home and in sewing and hardware stores. Objects professionally photographed by Joey Alvero.
Courses of Action
Group exhibition curated by Carlos Quijon, Jr.
Goethe-Institut Hong Kong in partnership with Para Site, Hong Kong
13 June - 13 July 2019
Of sampaguita, ilang-ilang
with MJ Flamiano and Czar Kristoff
c3 Contemporary Art Space, Melbourne, Australia
30 Jan - 24 Feb 2019
Of sampaguita, ilang-ilang in Art + Australia
online by Olivia Koh